THE COMPANY
The company was established in 1992 in Ujszentivan Szeged, Hungary by Dezso Gregus. He and his team have worked locally and overseas.
They have made coverage of theatre performances, sports events, concerts, conferences using multimedia facilities.
The main feature of the company includes wide screen projecting with complete studio facilities such as audio, light, and video camera.
The Company is composed of 20 members from Hungary and abroad.

SERVICES
Video
Advertising films for private and state institutions, foundations, companies, private persons as well as television projections ,
video clips, documentary films. The company guaranties master copy with full technical facilities.
Film, HDCAM, DVCAM, Digital Betacam, DV Professional , 3D HD
The Company provides duplication services from master copy.
We make film coverage with choices from one or several cameras with full technical facilities.
For a one-camera coverage : FULL HD 2D -3D camera or 16:9 form. 35-16Film, HDCAM, Digital Betacam
Jimmy Jib Lite x-y-z directions 360 degrees, moving camera robot 9,5 meters long
We also provide rental services of Jimmy Jib Lite for coverage of high quality, colorful scenes for use in documentary or commercial films,
clips, concerts and television productions. We provide our own cameraman. This camera is light and portable for using abroad.
Our services also include video coverage in remote and exotic areas like high mountains up to 6500 meters, deserts, rainforests, waterfall.
We also do coverage in the air such as parachuting and others.
Editing Services are provided after shooting. (Studio with complete digital machines: Premiere and Edius SD HD)
For Interactive DVD films with narrations and subtitles in different languages, we provide translations, dubbing, mixing, and background music from studio recording.
Rental

AUDIO
-Recording of Narrations, theatre performances, choir presentations, classic and rock concerts
– Recording of conferences and sports events, concert amplifiers with 2-60KW


RENTAL
We provide rental services of projectors, and wide screens 2000-6000 Ansi:1contrast with lights
We guarantee all the necessary services from technical to language facilities (including translators and interpreters)
For more information, please contact.
For trade of professional audio-video technology, visit the website.



The "Three Dimensional Music Production" a production group specializing to 3D broadcast and film production:
- Fiction and documentaries
- Music Videos and Concerts
- Multimedia conferencing
- Sports events
with full 3-D production line with crew and equipments and post-productions

The equipments:
The picture:

8pcs Full HD 3D cameras (Panasonic AG-3DP1 and HDC-Z10000 camcorder sets)
100m multicore HD-SDI hyybrid cables for each camera
Iris, focus and convergence remote control
8 channel Tally and Intercom system
Camera motion systems (4 pcs Jimmy Jib cranes from 2m up to 9.5m, dolly with up to 18m track, steadicam) for your request.

The sound
48 track Stereo 5.1, Dolby Digital, DTS master recording and mixing.

All camera control and communication systems built in Mobile Studio and OB Van.

Staff
Production manager, DOP and camera operators, camera assistants, director, stereographer, live and post-production editors,
CCU technicians, sound engineers, and other specialist and service for your request.

References:
1500 minutes 3D content, sports, travel, science, culture, concerts, to the M3D Channel, the first 3D channel of the MTVA,
the National Broadcasting Company of Hungary.

References of Concerts:
Babos Balance, OMEGA, Mobil Mánia, Republic, Enerd, Special Providence, Harcsa Veronika – Gyémánt Bálint,
Myrtill, Street Rockers, Szulák Andrea, Klasszikon, The Idoru, Road, Holdviola, Pély Barna Rock Trió, Odett, Subscribe.
Kowalsky meg a Vega, Grand Mexican Warlock, Turbo, Nemjuci

TRADE REFERENCE
Travel-documentary in China (shooting,editing/final mastering;duplication)in 1990

Travel/documentary in Greece (English/Hungarian version;VHS-duplication (1994)

Filming/mastering of promotional material for "PICK Rt"(1993-2000).

Broadcast&Recording of street fighters (program&show) w/5 cameras in the town of Szeged (Hungary) in 1995

Promotional material for "LEGRAND Rt."(Filming&Duplication) 1996-2006

Language-course project(CD-DVD)for British Council (1997-2005)Filming&Duplication

National Song Festival 1997 of Eger(town of~),in Hungary

1998 Beauty Contest in Debrecen (w/5 cameras)

Shooting on location of Motors' Speeding Races Sports-events in Hungary (Szeged;Budapest)1998-99

Filming/Recording of Szeged Open Air Theater Festival and Szeged Opera&Drama Theater w/4 cameras (1998-2004)

Live Broadcast of Sport events in Szeged w/ 3 cameras (1998-2004)

Multimedia-production (and duplication for distribution) of well-being instructional video/CD ("Life&Nutrition"

by Császárné Benke Mária) 1998-2003

Production of spiritual/esoteric guidance material of AndrásKovács(video/CD)2000-2001

Live Broadcast of "MacKenzie Show" programs (1999-2002)

Filming&Production(w/duplication)DVD of "Citroen Juventus Karaván"(2000-2005)

Production of commercials of "Citroen Juventus" for RTL-Klub TV Station

Production of documentary&technical material CD/DVD (w/duplication) on Paris and Frankfurt Auto Shows (2000-2005)

Production&Duplication of CD/DVD for "Teleki László Foundation"'s English

Educational Language-book (2000-2005)

Production of commercials for MTV and other comm. Channels&TV Stations
(Matáv RT;Pick Rt.;"Citroen Hungária";Legrand Rt.;"TÁDÉ Bioház";etc.) 2000-2006

Product-shows/Commercials for "CORA Hungary;Szeged" (2001-2004)

Production of Educational("training") CD/DVD for "ETKA-Joga International" 2001

Filming&Production of Travel-documentaries in Australia,Thailand,New Zealand,Fiji Islands,
and in the United States(Hawaii;New Mexico;Utah & Colorado) 2001

Filming&Production of Interactiv Travel Documentaries on DVD of Brazil (for brazilian producer&Distributor) 2002-2005

Shooting/Editing of documentary-film titled:"Ceremonials&Rituals in Nepal"(2002)

Full multimedia coverage of Medical Conference on Urology in 2003

Full production (recording&editing&duplication) of "Summer Nights at the Town Hall"

theater/music program in Szeged(Hungary) 2003-2005

Recording (for DVD) of "Christmas Dixieland Gala Concerts" at Szeged Theater/Opera (2003-2004)

Full production of Educational DVD on Hungarian Language for "Institute of Hungarologie" (2004-2006)

Full Live-coverage&Broadcast of Company Events&Parties (w/4 cameras) for "KÉSZ Kft" and "LOMBARD Rt." (2004-2005)

Full production (shooting w/3 cameras) of "Szeged International Guitar Festival" 2004&2006

Recording/filming of the "Molnár Dixieland Show" at the "Szeged Open Air Theater Festival" (2004)

Live Broadcast of "c4 Show" (w/4 cameras) by "Citroen Hungária Rt." (2004)

Full production of promotional material(on DVD) for "Holcim Hungária ZRT."(2005-2007)

Live Broadcast of "Flatwater(kayak&canoe) World Championship" w/7 cameras in 2005 (Szeged;Hungary)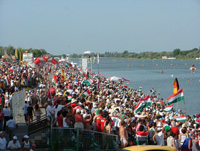 Live Broadcast of "Kick-Box World Championship" w/5 cameras in 2005(Szeged;Hungary)

Filming&Full production of Promotional Documentary for Visitors&Tourist Bureau of the<
Town of Szeged (Hungary) narrated in 14 languages(2005)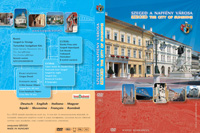 Recording&Full Production (on DVD) of Musical Operetta Show during the "Festival on the Village"
of Kübekháza local musical event w/4 cameras in 2005

Live Broadcast (Full coverage) of the "Szőreg Rose Parade" w/3 cameras in 2005

Full Production of Promotional DVD on Natural Healing&Remedies (narrated in 7 languages) in 2006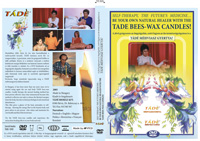 Full production of promotional Travel Documentaries on Brazil (historic towns&settings;
natural beauties of the state of Minas Gerais) for "FAHRT IMAGENS DIGITAIS Ltda." (2006)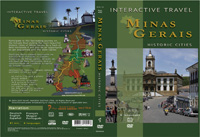 Educational&Instructional documentary (full production&archivation) for the
International Organisation of Flatwater Sports;Kayak/Canoe in 2006

Production of Bird' Eye View aerial-photography collection ont he full-lenght waterway of
the river of SAJO (in Slovakie and Hungary) in 2006

Full production of Promotional DVD for opera-singer Andrea Szabó in 2006

Live satellite-broadcast of a Funeral Ceremony for the City TV Station of the town of Hódmezővásárhely in 2006

Full production of promotional Music DVD of "Microcosm" by Béla Bartók in 2007

Audio-recording (DolbyDigital 5.1) of "Gong Healing Therapy" by Tomek Czartorsky (2007)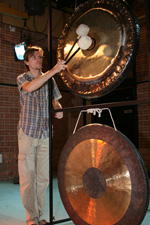 Filming/Production of Travel-documentaries on Southern regions of Brazil (2007)

Production of "WebEnglish" Educational material for the British Council (2007)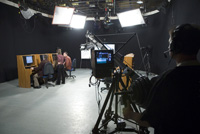 Full production of documentary on "The Molnár Dixieland Band Tour" in Romania
(filmed on locations)for the Hungarian "Duna TV Station" in 2007

Full production of "40st Anniversary of The Molnár Dixieland Band" Documentary DVD (2007)

Recording&Production of "An Evening with The János Szaniszló Trio" Live coverage in the "Jazz City Concerts" series (2007)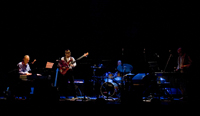 Full Multimedia Production for "Legrand Hungary" Co.Ltd. (2007)

Live Recording&Production of Operetta Musical Show int he village of Kübekháza w/6 cameras for MTV and
"Duna TV Station" (2007)

Full Production Multimedia DVD of "International Conference of Architects" (2007)

Video recording of the operetta "Contessa Marica" by Imre Kálmán at the
"Szeged Open Air Summer Theater" (2007)

Production of three-dimensional documentary-film on Nature' Beauties w/ Jimmy Jib-camera for the
"21st Century" Exhibition of Mihály Munkácsy Museum in Békéscsaba (2007)

Making of Photo Collection of Art (paintings by Mihály Munkácsy and other exhibition material of Folk Art
and objects,findings of geological excavations) for The Mihály Munkácsy Museum of the City of Békéscsaba (2007)

Full production of Multimedia DVD of International Conference of Gynecology by"Ann&Egon Diczfalusy Foundation (2007)


Broadcast by 16 Live(segment) closed-chane (circuit) optical(cabel) connection of MKT Conference and Seminar of Interventional Cardiology(2007)

Live Recording (and production of DVD) of János Szaniszló Jazz-pianist's 42nd Anniversary Jazz&Blues Gala Concert
(titled "J.Szaniszló&Friends") w/12 musicians&singer (including the 30st year Revival-concert of the famed jazz-rock sextet
"Hat Szív" /Six Hearts/) at "Castle Theater" of the Townb of Gyula (Hungary) 2008

Multimedia Production&Archivation of the visits&programs of Sant Rajinder Singh
(Head of International Organisation of Religions) in Hungary and Slovakia.(2007)

Production&Duplication of Promotional Anniversary Master-DVD of "Storyville Jazz Band" of Szeged (2007)